Business
Toyota Recalls 1.8M RAV4 SUVs Due to Fire Risk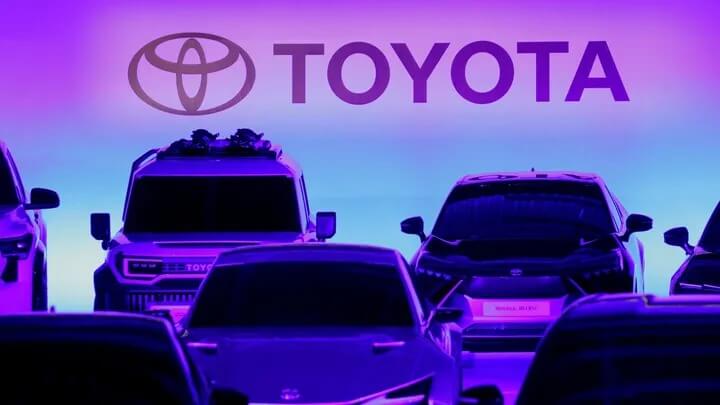 Toyota, the global automobile giant, has issued a recall for approximately 1.8 million RAV4 SUVs due to a potential fire hazard.
The recall comes after reports of malfunctions that could potentially lead to fires, putting drivers and passengers at risk.
Extent of the Recall
This extensive recall targets RAV4 models manufactured between 2013 and 2018. Toyota has identified that the malfunction originates from the battery, which, under certain circumstances, could lead to a fire in the engine compartment.
The company is taking this precautionary measure to ensure the safety of its customers and uphold its reputation for delivering reliable vehicles.
Although no injuries have been reported thus far, the risk posed by this defect is significant enough to warrant such a massive recall. Toyota has advised RAV4 owners to park their vehicles outdoors until the necessary repairs have been completed, to mitigate the risk of fire spreading to structures in case of an ignition.
Company's Response
Toyota is in the process of notifying affected RAV4 owners and will be offering free repairs at authorized service centers.
The repair will involve replacing the battery with a new one that meets the safety standards, ensuring that the risk of fire is substantially minimized.
You may also like: Ford to recall more than 100,000 vehicles for fires associated with engine problems
The recall is expected to commence on November 15, and the company urges all RAV4 owners to respond promptly to the recall notice to ensure their safety and the safety of others on the road.
Public Reactions
The recall has garnered widespread attention on social media, with many expressing concerns over the safety of Toyota vehicles, while others appreciate the company's proactive approach in addressing the issue.
The automotive community emphasizes the importance of adhering to recall notices for the overall safety on the roads.
With information from Fox Business