Entertainment
Shakira thanked her fans for their support after the release of her song with Bizarrap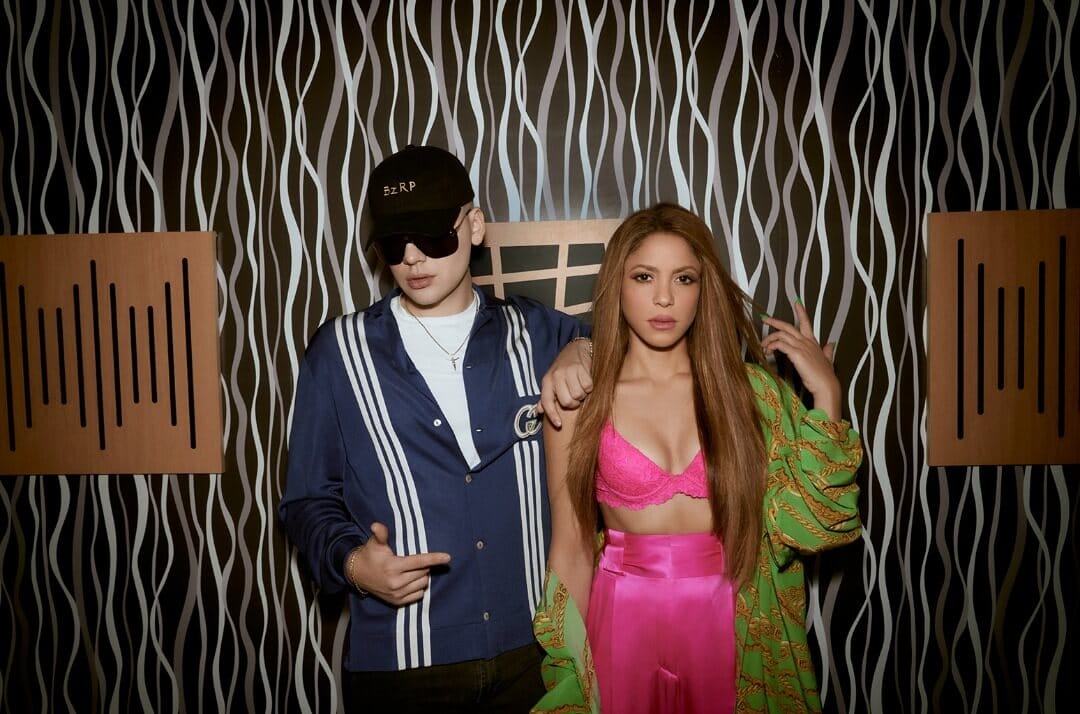 Popular Colombian singer Shakira thanked her fans with an emotional message on Instagram after the success of her most recent song with Bizarrap.
Shakira surprised everyone when she released a song to "vent" after her separation and problems with football star, Gerard Piqué.
The singer assured that for her, it was a surprise of all the receptivity and support she had around the world, while explaining that the song served as an outlet.
"What for me was a catharsis and an outlet, I never thought it would go straight to number one in the world at 45 years old and in Spanish. I want to embrace the millions of women who rise up against what makes us feel insignificant," she began on Instagram.
Likewise, Shakira showed her support to all women who disagree with the situations they have to go through. While she considered that those experiences ended up making her an icon for women.
"Women who stand up for what they feel and think, and raise their hands when they disagree, even if others raise their eyebrows. They are my inspiration. And this achievement is not mine but all of ours. We have to stand up 70 times 7" she declared.
To end her publication, Shakira commented that it is always good to keep a goal and fight for the people we love who are in difficult circumstances.
"Not as society orders us to, but in the way that comes to our minds, the way that helps us to get ahead for our children, our parents and for those who need us and hope in us," she concluded.
The singer's publication already has 126,000 comments on Instagram, most of them from people who have expressed their support. While others have criticized the lyrics of the song.
Lyrics of the song
Perdón, ya cogí otro avión
Aquí no vuelvo
No quiero otra decepción.
Tanto que te las dabas de campeón
Y cuando te necesitaba,
Diste tu peor versión
Sorry, baby, hace rato
Que yo debí botar ese gato.
Una loba como yo,
No está pa' novatos.
Una loba como yo
No está pa' tipos como tú
Pa' tipos como tú.
A ti te quedé grande,
Y por eso estás
Con una igualita que tú.
Esto es pa' que te mortifiques
Mastique y tragues, tragues y mastiques
Yo contigo ya no regreso
Ni aunque me llores ni me supliques
Yo entendí que no es culpa mía que te critiquen
Yo solo hago música
Perdón que te sal-pique.
Me dejaste de vecina a la suegra
Con la prensa en la puerta y la deuda en Hacienda
Te creíste que me heriste y me volviste más dura
Las mujeres ya no lloran
Las mujeres facturan.
Tiene nombre de persona buena
Clara-mente no es como suena
Tiene nombre de persona buena
Clara-mente es igualita que tu
Pa' tipos como tú.
Del amor al odio hay un paso,
Por acá no vuelvas, hazme caso
Cero rencor bebé.
Yo te deseo
que te vaya bien con mi supuesto reemplazo
No sé ni qué es lo que te pasó
Estás tan raro que ni te distingo.
Yo valgo por dos de 22
Cambiaste un Ferrari por un Twingo
Cambiaste un Rolex por un Casio.
Vas acelerado, dale despacio
Mucho gimnasio,
pero trabaja el cerebro un poquito también
Fotos por donde me ven,
Aquí me siento un rehén.
Por mi todo bien,
Yo te desocupo mañana
Y si quieres tráetela a ella que venga también.
Tiene nombre de persona buena
Clara-mente no es como suena
Tiene nombre de persona buena
Y una loba como yo no está pa' tipos como tú.
Sorry, I already took another plane.
I'm not coming back here.
I don't want another disappointment.
You acted like a champion,
but when I needed you,
You gave your worst version.
Sorry, baby,
I should have got rid of that cat a long time ago.
A woman like me
is not for beginners.
A wolf like me
is not for guys like you.
For guys like you.
I'm too big for you,
and that's why you're
with someone just like you.
This is for you to feel guilty.
Chew and swallow, swallow and chew.
I'm not coming back with you,
even if you cry and beg me.
I understand it's not my fault they criticize you.
I just make music.
Sorry if it hurts you.
You left my mother-in-law as a neighbor
With the press at the door and debt with Treasury.
You thought you hurt me, but you made me stronger.
Women don't cry anymore,
women bill.
She has a good person's name,
but clearly it's not as it sounds.
She has a good person's name,
but clearly it's just like you.
For guys like you.
From love to hate there's one step,
Don't come back here, listen to me.
No resentment, baby.
I wish you
well with my supposed replacement.
I don't even know what happened to you.
You're so strange, I can't even recognize you.
I'm worth two 22-year-olds.
You changed a Ferrari for a Twingo.
You changed a Rolex for a Casio.
You're in a hurry, slow down.
A lot of gym,
but also work on your brain a little.
Photos wherever they see me,
I feel like a hostage here.
Everything is good for me.
I'll vacate tomorrow
and if you want, bring her too.
She has a good person's name,
but clearly it's not as it sounds.
She has a good person's name,
And a wolf like me is not for guys like you.
Read: FDA approves Alzheimer's drug capable of slowing cognitive decline