Food
How to make a tortilla pizza in an air fryer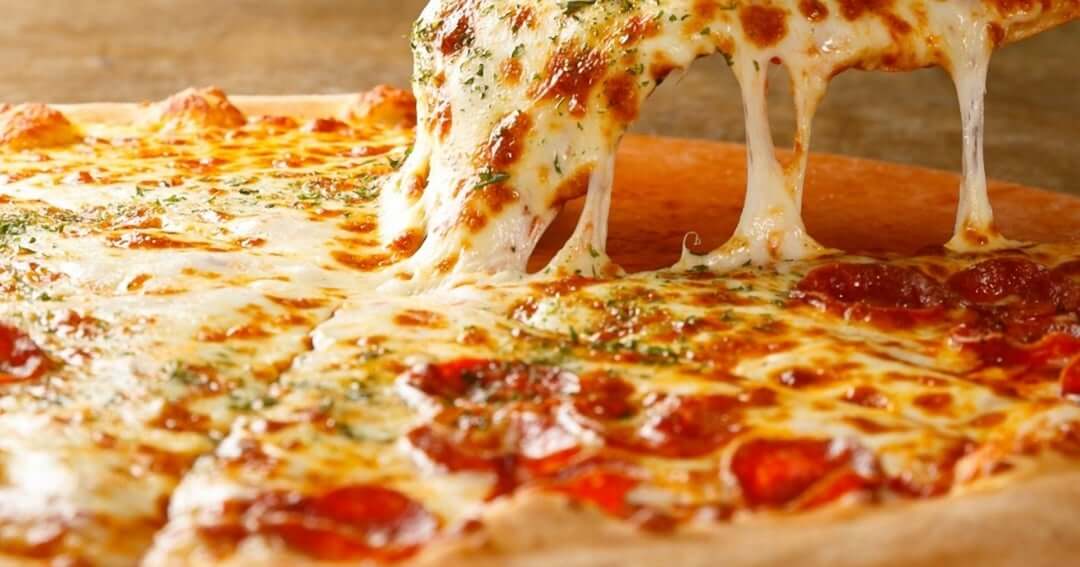 If you are looking for a quick and delicious option to prepare a pizza, we recommend you try this recipe from how to make a tortilla pizza in an air fryer.
Tortilla pizza air fryer is a new and innovative way to make tortilla pizza. This air fryer allows you to cook the tortillas in oil until they are crispy, then add your favorite toppings and bake them until the cheese is melted.
This is a quick and easy way to enjoy your favorite pizza without all of the fuss.
I am sure you have seen the food shows on TV where they make the pizza, and it just falls apart. The air fryer is a much healthier way to achieve the same result.
Popular from Tiktok: How to make a tortilla pizza in an air fryer
This recipe is perfect if you want to prepare a simple pizza quickly but still be delicious, in addition to being healthier, with little oil and using ingredients that everyone has at home.
To prepare the recipe we will mostly use the air fryer, while you can use the ingredients of your choice, such as cheese or tomato sauce.
This recipe was popularized on the tiktok channel of the influencer adiannamagnone, where she shows the step by step of how to make a tortilla pizza in an air fryer.
@dailynewsofamerica

How to make a tortilla pizza in an air fryerFollow 👉 @dailynewsofamerica for more recipes
Ingredients
For 1 serving:
2 wheat tortilla
225g Grated mozzarella cheese (or whatever fits in a glass)
1 Garlic clove (optional)
15ml Extra virgin olive oil (optional)
Tomato sauce (4 tablespoons)
Italian seasoning
How to make air fryer pizza
Difficulty: Easy.
Total time: 8min.
Elaboration: 2min.
Cooking:

6min.
To prepare this recipe, we will need to previously have an air fryer.
Put a wheat tortilla on the fryer tray and spread the olive oil and minced garlic on its surface.
Although including these ingredients is optional, if you choose to add them, a good trick is to first mix the pieces of garlic in the oil and add it all at once.
The next step is to spread half of our glass with grated cheese on the tortilla and then put the second one on top.
On this occasion, we will bathe its surface with tomato sauce for pizza (or normal tomato sauce, failing that) and we will finish adding the rest of the cheese.
Lastly, we just add the so-called Italian seasoning (a blend of spices that usually includes oregano, basil, rosemary, and thyme) and turn on the air fryer at 400 degrees for six minutes.
Partially prepared recipe with information and photos of directoalpaladar.com 
Variations on the tortilla pizza
Cooking tortilla pizzas in your air fryer is a great way to have a quick and easy meal. This recipe only takes about 10 minutes to cook, and it's a healthy alternative to traditional pizza.
You can use whatever toppings you like on your tortilla pizza, but we recommend using some of the following: tomato sauce, mozzarella cheese, pepperoni, black olives, and green peppers.
To make the tortilla pizzas, start by spraying your air fryer with cooking spray. Then place one tortilla in the air fryer and spread 1-2 tablespoons of tomato sauce on top.
Next, add 1-2 tablespoons of mozzarella cheese and your desired toppings. Place the second tortilla on top and press down slightly. Cook for 5-7 minutes or until the tortillas are crispy and the cheese is melted.
Read: How to make healthy baked sweet potato sticks
If you like this article about How to make a tortilla pizza in an air fryer, you can continue reading and also follow us on our social networks on Instagram, Facebook and Twitter.