Food
How to make tejuino: refreshing Mexican drink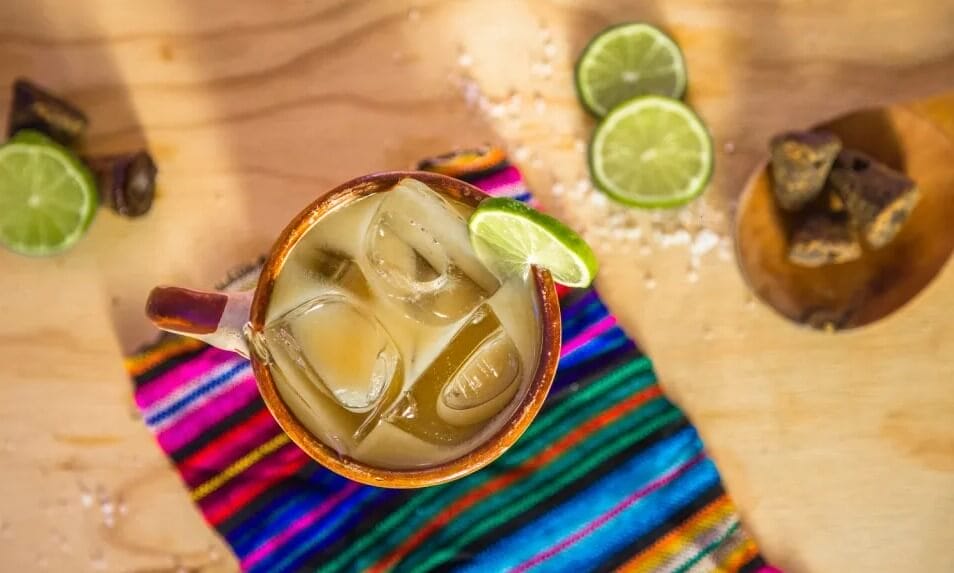 Tejuino is a traditional mexican drink, popularly consumed in the state of Jalisco and other states of the country such as Nayarit, Colima, Michoacán, Veracruz and Baja California Sur, where it is possible to find stands or street carts that offer the drink, especially near markets.
It's is a refreshing corn fermented drink ideal to be enjoyed in summer, it's rich in probiotic, in addition to refreshing and hydrating, tejuino can promote intestinal health. Preparing it at home is very simple.
How to make tejuino: the delicious and refreshing Mexican drink
The tejuino is a refreshing drink with beneficial bacteria and also produces some organic acids such as lactic, malic and acetic acid.
"Ancestrally, the Huicholes prepared a drink called nawa (tejuino), and it represented the communion between the people of the present and those who were before and who are now part of the landscape and the forces that give life and form," according to information from the Agrifood and Fisheries Information Service of Mexico.
The tejuino is part of the ceremonies and acts of gratitude and petition to deified ancestors of the Huicholes.
To make this drink recipe, in addition to corn, other ingredients such as piloncillo and cup of water are required; when served add a pinch of salt and lemon.
Tejuino recipe at home: how to make the fermentation
Ingredients:
1 kilo of corn dough
1 kilo of piloncillo
3 liters of water
2 lemons or lime juice
Salt to taste and chili pepper (optional)
A clay pot
Preparation:
1. Boil the water and add the piloncillo.
2. Once the piloncillo has been diluted, add the dough to the water.
3. Cool, let the dough thicken, add lime juice and mix
4. Let stand for at least 48 hours to complete the fermentation process.
5. Serve with ice, salt, lemon and chili powder. You can add a lemon snowball, as is traditionally done in Jalisco.
Traditionally, this Mexican fermented drink is prepared with germinated corn under a layer of damp sand or damp cloth. The grains are washed and ground in the metate and then boiled in water for several hours. The drink is allowed to cool and ferment before serving.
Tejuino similar recipe with masa harina
Tejuino is a fermented corn drink that originates in Mexico. It's the perfect accompaniment to a hot summer day, and it's surprisingly easy to make! All you need is masa harina, water, and some time.
The first step in making tejuino is preparing the mixture. Begin by combining two cups of masa harina with one cup of warm water and stirring until it forms a thick paste. Mix together for about five minutes until the dough becomes smooth and pliable, adding more water as needed. Once your dough is ready, cover it with plastic wrap and refrigerate overnight or for at least six hours so that it can rise until doubled in size.
When your dough has finished rising, remove from the refrigerator and knead into small balls before flattening them into disks about 1/4-inch thick.
Read: 3 cocktails with brandy that you can prepare this Father's Day
If you like this article about How to make tejuino, you can continue reading and also follow us on our social networks on Instagram, Facebook and Twitter.