Food
How to prepare azucchini spaghetti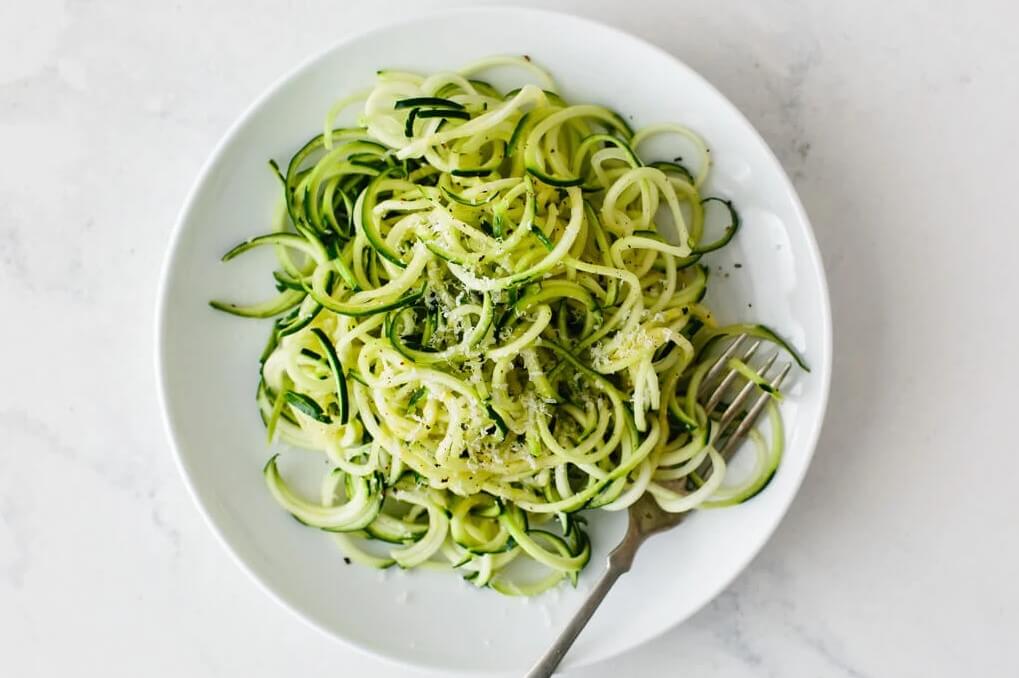 Zucchini spaghetti is a great idea (and a great dish), with many advantages. It is a recipe that works perfectly for pasta lovers, but also for salad lovers, then why not try this recipe about How to prepare zucchini spaghetti.
Why? Well, because if you make spaghetti from zucchini, even if they have a totally vegetable origin, the result is very similar to traditional wheat pasta.
This means they can be mixed with your favorite pasta sauces, just like any conventional pasta dish. In other words, with this recipe you can prepare vegetarian pasta with pesto, with an Alfredo sauce, carbonara or with vegetables, to name a few examples.
Zoodles: How to prepare zucchini spaghetti
Naturally, the most important thing for this recipe will be to cut the zucchini into spaghetti shapes. In fact, this kind of shape is not achieved exclusively with this vegetable. It can also be obtained with other vegetables, such as carrots or cucumbers.
To chop vegetables into spaghetti, it's easiest to use a spiral cutter. In the market, there is a product called Spirali or Spiralizer, widely used to make this recipe.
Other options to cut the zucchini into spaghetti are to use a kitchen mandolin or a conventional grater, on the side with the thickest holes (with patience and great care).
Read: How to prepare a moist vanilla cake
You can also simply use a knife, chopping the vegetables into julienne strips, very thin. Of course, this last option is the one that involves more work and time.
There is also another lesser-known option, which consists of food processors with specific discs for cutting vegetables into noodles or julienne.
How to prepare zucchini spaghetti step by step
Cuisine:

Vegetarianism

Recipe Yield:

2

Calories:

75 calories

Preparation Time:

5 minutes

Cooking Time:

15 minutes

Total Time: 20 minutes
Recipe Ingredients:
1 zucchini
1 clove garlic
Salt to taste
Powdered pepper to taste
Hot or non-hot pepper powder
Vegetable oil
Grated Parmesan cheese
6 cherry tomatoes
Recipe Instructions:
We will start by washing the zucchini very well and removing the two ends. I recommend not peeling it to preserve the part of this vegetable that has more flavor, apart from more fiber and many nutrients.

Then, we will turn the zucchini into noodles using a spiralizer, a mandolin, a grater, a peeler or a knife (to count the time of this cooking recipe, we have considered that a spiralizer or mandolin is used).
Once the zucchini spaghetti is obtained, we will reserve them momentarily and we will take care of the garlic. We will peel the clove and chop them as finely as possible. If we have decided to use cherry tomatoes, we will wash them well and cut them into halves.
Next, we will get a non-stick pan and heat a splash of oil in it. Once hot, fry the garlic for three minutes. After this time, we will add the spaghetti and sauté them for five more minutes.
We are going to stir constantly, to mix with the garlic, but delicately so as not to damage these fragile noodles. We will also season and add a touch of pepper powder (if you like it spicy, you can use chilli powder or otherwise, use Basque Espelette powder, or nothing).

Remove the zoodles from the pan and serve immediately, drizzled with a handful of grated Parmesan cheese and garnished with the cherry tomatoes.
Regarding cooking, there are several ways to make zucchini spaghetti. The easiest and most nutritional involves simply leaving them raw, and accompanying them with some sauce, dressing or additional ingredients.
Advantages of this preparation:
The advantage of this rawvegetarian (or even rawvegan) preparation is that it will preserve many more nutrients, since these are lost with the different techniques of cooking or preserving vegetables.
Other ways to prepare these spaghettis or "zoodles" (from the English "noodles" and the name "zucchini", equivalent to courgette) are sautéed in a pan, or boiled. When left raw, zoodles are reminiscent of a salad, while when panned, they seal slightly and become more flavorful.
It is precisely this last technique that we will use today, to make our first recipe for zucchini spaghetti.
If you like this article about How to prepare zucchini spaghetti, you can continue reading and also follow us on our social networks on Instagram, Facebook and Twitter.