Health
At what age do adults gain the most weight in America?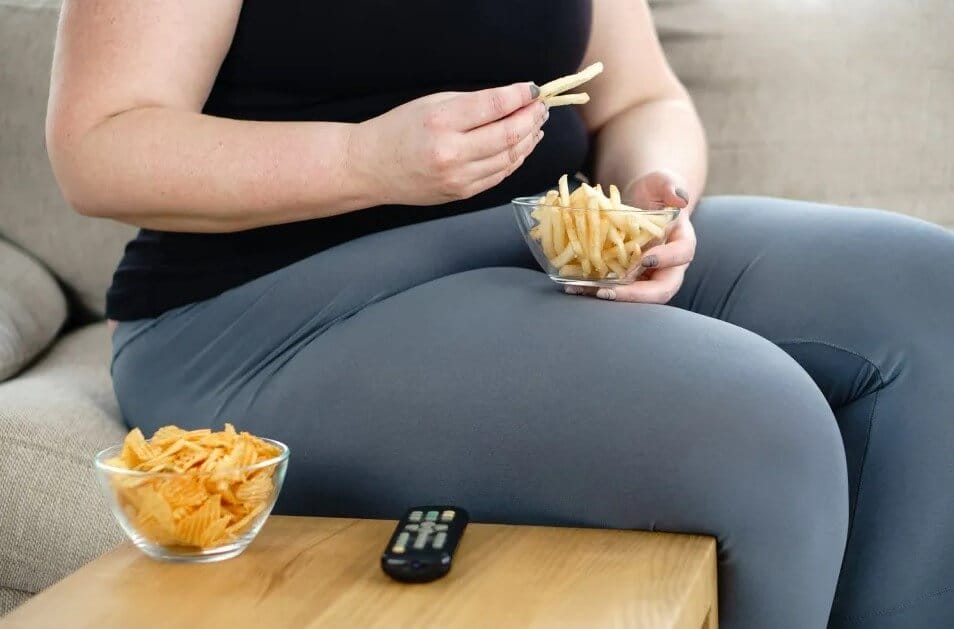 Researchers show at what age adults in the United States gain the most weight, how much they gained over the past 10 years and which races have the greatest weight gain.
The obesity epidemic isn't slowing down, it's growing, according to newly published research in the Journal of Obesity that shows how much weight Americans have gained in the past 10 years, by age group, gender and race.
According to research by exercise science researchers at Brigham Young University (BYU), more than half of Americans have gained weight in the past 10 years.
At what age do adults gain the most weight in America?
Long-term weight gain was analyzed in more than 13,800 randomly selected US adults, with women comprising 52% of the sample. Pregnant women were excluded.
A fifth of Americans gained 20% of their weight. 51% of Americans show they gained 5% or more in body weight over a 10-year period. More than a third gained 10% or more of their body weight and almost a fifth gained 20% or more of their body weight.
Women gain more weight: Women gained twice as much weight: 12 pounds on average for women compared to 6 pounds for men. Black women had the largest average weight gain (19.5 pounds) and Asian men the smallest gain (2.9 pounds).
Young and middle-aged adults show the greatest weight gain
17.6 pounds between the ages of 20 and 30
14.3 pounds between the ages of 30 and 40
9.5 pounds between the ages of 40 and 50
4.6 pounds between the ages of 50 and 60
The researchers note that if adults gain the average amount of weight during each decade of adult life, they will have gained more than 45 pounds, leading many to obesity.
According to data from the Centers for Disease Control and Prevention (CDC), obesity increased from 30.5% to 41.9% from 1999-2000 to 2017-2020. The prevalence between 2017 and March 2020 was 41.9%.
Diet and obesity
A study co-authored by researchers at the Harvard School of Public Health points out that the obesity epidemic is due to the excessive consumption of foods with a high glycemic load: in particular, processed and fast-digesting carbohydrates.
Fast-digesting carbohydrates trigger hormonal responses that change our metabolism, driving fat storage, weight gain, and obesity.
How to prevent weight gain
The CDC notes that an eating plan that helps control your weight includes a variety of healthy foods. They suggest increasing the consumption of vegetables and fruits, "adding a variety of colors to the plate is like eating a rainbow."
Read: The 5 best nuts that you can add to a weight loss diet
Healthy eating plan according to the Dietary Guidelines for Americans:
Consumption of fruits, vegetables, whole grains, milk and fat-free or low-fat dairy products.
Include a variety of protein foods such as seafood, lean meats, eggs, legumes (beans and peas), soy products, nuts, and seeds.
It is low in saturated fat, trans fat, cholesterol, salt (sodium), and added sugars.
If you like this article about At what age do adults gain the most weight in America?, you can continue reading and also follow us on our social networks on Instagram, Facebook and Twitter.