Lifestyle
5 things that will make you love Lightyear more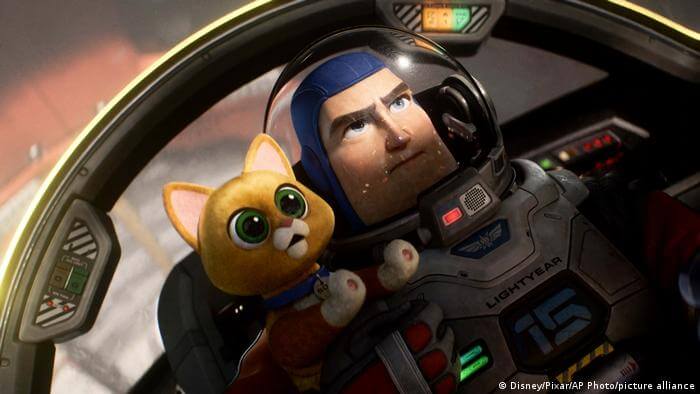 The new Disney Pixar movie has caused a stir for different reasons in recent days, but this new installment of the Toy Story franchise has a lot to offer. Lightyear is the movie that Andy saw in 1994 and what made him want Buzz's toy.
This movie will take you to live the excitement of Andy and also want your own Buzz. This super space hero has a great story and will allow us to know the origin of his villain. Without spoilers, we will tell you 5 things that will make you love Lightyear more
Released on June 16, Lightyear has caused a stir for certain scenes and has led millennials to relive their childhood with a new film in the franchise released in 1996.
5 things that will make you love Lightyear more
Disney knows how to strike a chord and this new movie is no exception. Lightyear shows us the most charming side of Buzz and the story behind him.
The villain
Zurg, the villain Buzz fights against. You will be able to know who he is, why he is the bad guy in the story and give meaning to the iconic phrase "to infinity and beyond".
New characters
The film integrates new characters without resorting to Toy Story elements, so it doesn't feel like a recycled story, since each character has charm and charisma.
Lightyear it's not the Buzz toy
Lightyear inspired the Buzz toy, but it's not the toy we saw in Toy Story. Although the first approach we had with Buzz was in Toy Story, this movie shows you the universe of the space guardians, so the voice of Buzz's character is not the same as that used in the toy's Buzz.
Read: These are the new emojis that arrive on WhatsApp in 2022
Message
The message of this film is very simple compared to Encanto or Turning Red, because in essence it is about "learn to work as a team and understand what you need from others", a very nice and emotional message, in addition to being ideal for the kids

Music
The soundtrack of the movies has a very important weight and in this one, we have the iconic David Bowie song "Starman", which is part of the emblematic album The Rise and Fall of Ziggy Stardust and the Spiders from Mars. Additionally, the film's soundtrack is signed by award-winning composer Michael Giacchino, who has a long history of collaboration with Pixar.
If you don't know Giacchino, he was in charge of the original music for the movie "UP: an adventure from height" and for that he was awarded an Oscar, a Golden Globe and a Grammy
In addition, there is also the robot cat, which is too adorable and comical, so you will surely love it.
If you like this article about 5 things that will make you love Lightyear more, you can continue reading and also follow us on our social networks on Instagram, Facebook and Twitter.