News
A large alligator was spotted walking through the streets of Naples, Florida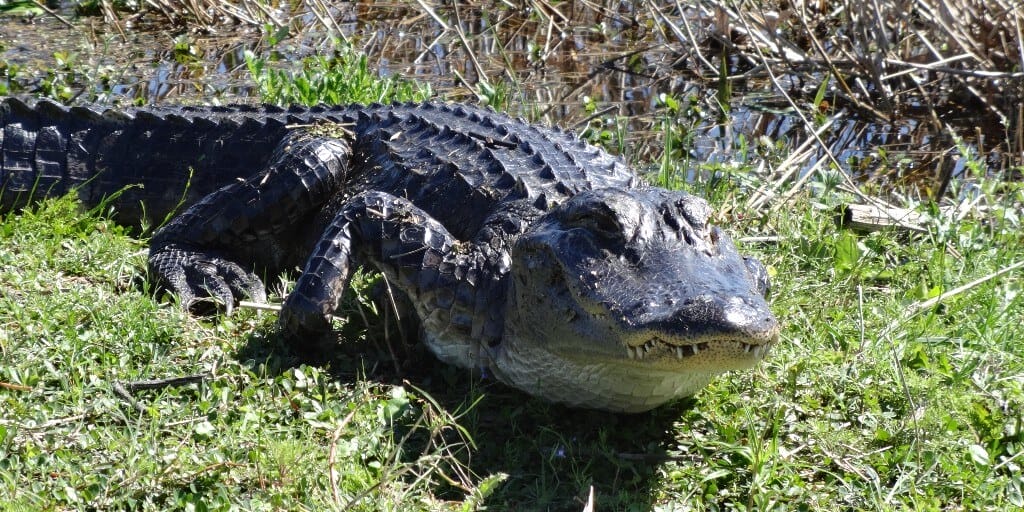 The neighbors of a residential complex in the city of Naples in Florida recorded with their cell phones an alligator walking across the street of the community.
The neighbors recorded the huge alligator crossing the avenue before stopping on the lawn to rest.
LARGE FLORIDA GATOR! Check out this BIG guy crossing the road in the Forest Glen community in Naples, FL 🐊

VIA: @MattDevittWINK & Catalina#alligator #naples #winkweather #gator #ehp #evergladesholidaypark #florida #floridalife #happyfriday #stpatricksday pic.twitter.com/8l1VuaGf3l

— Everglades (@everglades) March 17, 2023
The reptile may have come to Forest Glen Gold & Country Club from a nearby lake, due to the time of year, according to an NBC Miami report.
Florida Fish and Wildlife showed up at the scene and safely removed it from the community, and posted on their website that the animal did not threaten or cause problems for neighbors.
Although alligator attacks on humans are unlikely, last December 14 a man was bitten by an alligator in a pond in Florida.
The man was able to free himself from the alligator, and called 911, neighbors applied first aid to the wound until emergency services arrived.
It is common for alligators to appear on roads and in neighborhoods as spring approaches, as alligators enter mating season.
According to the Florida Fish and Wildlife Conservation Commission, it will be more common to see alligators beginning in early April in canals and marshy areas.