News
Biden Assesses Hurricane Idalia Damage in Florida, Doesn't Meet with DeSantis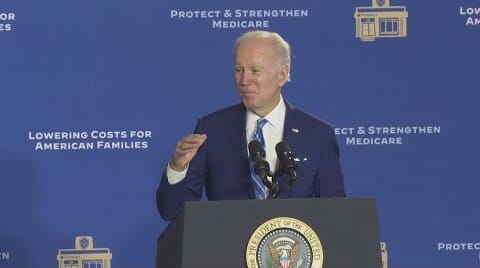 President Joe Biden visited Florida on Saturday to assess the damage caused by Hurricane Idalia, which resulted in at least two deaths and affected thousands in the state.
However, he did not meet with Florida Governor Ron DeSantis, a potential contender in the 2024 presidential elections.
Accompanied by his wife, Jill Biden, the president landed at Gainesville's regional airport around 1:10 p.m. local time. They were greeted by the city's mayor, Harvey Ward, among other local officials.
Presidential Visit to Hurricane-Affected Areas in Florida
Subsequently, the presidential couple boarded a helicopter to get an aerial view of the areas most impacted by Hurricane Idalia. This storm, which entered Florida as a Category 4 hurricane, also affected the states of Georgia and the Carolinas.
In the town of Live Oak, near the state capital, Tallahassee, Biden and his entourage toured the devastated areas. During the visit, they were briefed on the rescue and recovery efforts led by the Federal Emergency Management Agency (FEMA) and other agencies.
In a brief address, Biden conveyed his solidarity with the victims and reiterated his commitment to providing federal assistance for reconstruction.
"We're here to help. We're not here to tell you what to do. We're here to provide what you need," the president stated.
Biden also took the opportunity to commend the work of first responders and volunteers who have been at the forefront of the emergency.
Although the visit was coordinated with state and local authorities, Governor DeSantis was not present. The relationship between the two leaders has been tense since Biden assumed the presidency.
DeSantis, a prominent figure in the Republican Party and potential 2024 presidential candidate, has frequently criticized Biden's policies on issues such as the pandemic, immigration, and the economy.
On Friday, Jeremy Redfern, a spokesperson for DeSantis, mentioned that the governor had no plans to meet with Biden, arguing that the logistics required for such a meeting could interfere with ongoing recovery efforts.
Despite DeSantis's absence, Biden expressed his willingness to collaborate with him and other Republican officials to provide support to those affected by the hurricane.
Source: CNN