News
Dramatic Rescue in the Gulf of Mexico After Plane Crash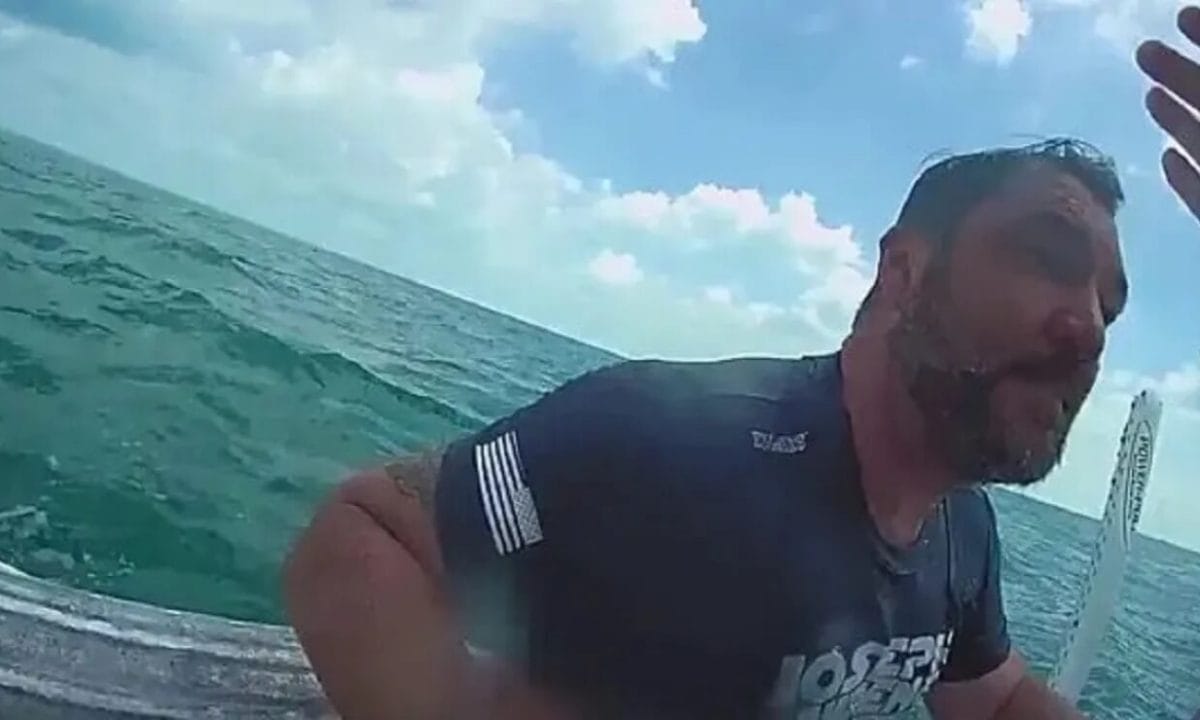 Florida, USA – In a remarkable display of bravery and survival, Adam Joseph Barney, a 40-year-old pilot from Orlando, was rescued after his plane, an Aero Commander 500, plunged into the Gulf of Mexico near the Florida Keys last Sunday at 10:18 a.m.
The incident took place three miles from Sawyer Key, an island located in the Florida Keys. Fortunately, Barney did not sustain life-threatening injuries and was confirmed to be the sole occupant of the plane at the time of the crash.
"Miraculous rescue in Florida! 🛩️ Orlando pilot Adam Joseph Barney was found safe at sea on Sunday following a small plane crash in Lower Keys waters. The Monroe County Sheriff's Office located him around three miles from Sawyer Key, Florida.
🙌🌊 #Florida #SawyerKey" pic.twitter.com/V2z41s1A4h

— Global Observer X (@GlobalObserverX) August 15, 2023
Heart-wrenching footage of the rescue, which has been widely circulated, shows Barney explaining that he was en route to pick up a friend when the unfortunate incident occurred. Barney recounted his fight for survival while in the water, stating, "I started swimming. I saw the buoy and knew the shore was in that direction, so I thought, 'Either I'll make it, or I'll drown'."
Officer Trevor Pike, who played a pivotal role in the rescue, mentioned that Barney had been in the water for approximately an hour before rescue teams arrived. Barney was subsequently transported by Officer Pike to paramedics in the town of Cudjoe Key.
The Monroe County Sheriff's Office, which initially shared the news via their Facebook page, expressed gratitude to the U.S. Coast Guard and the Florida Fish and Wildlife Conservation Commission for assisting in the rescue operations.
Source: Fox News