News
Florida approves new legislation allowing concealed weapons to be carried without permits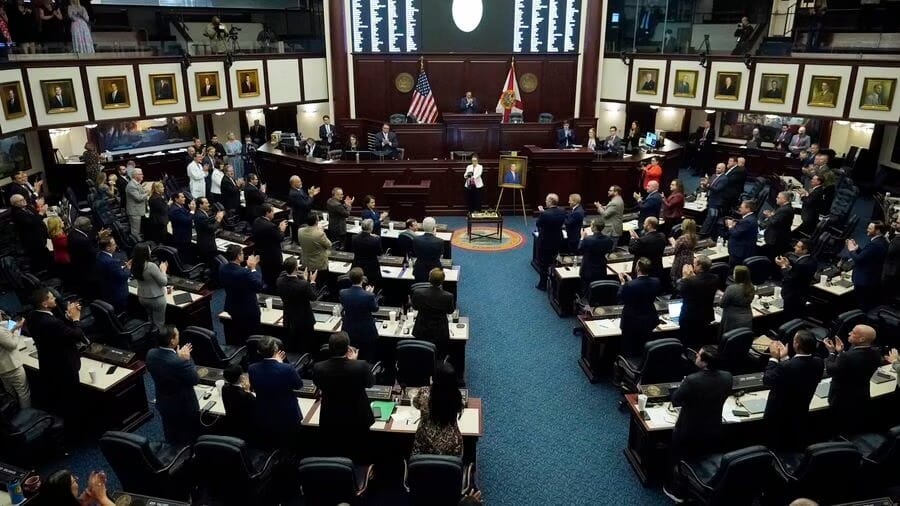 The Florida State Senate passed a new bill that allowed concealed weapons to be carried in public without the need for a government permit.
Upon the passage of the new legislation, the state requirement for training prior to carrying a concealed weapon is removed.
In addition, permit applicants were previously required to take a safety training course to carry firearms. The application procedure also included a criminal background check, which was no longer required.
In one statement, the legislation also reported that:
"It leaves in place the current licensing process and background check so that those who choose to obtain a permit for reciprocity or other purposes will be free to do so."
Florida Governor Ron DeSantis expressed his pride in supporting the Second Amendment and expressed his commitment to signing the bill when it reached his office.
"You don't need a government permission slip to be able to exercise your constitutional rights," DeSantis stated.
Upon signing, the legislation went into effect on July 1, making Florida the 26th state to allow the carrying of guns without a permit.
The bill was voted on and passed by the Florida House of Representatives in the previous week.
The Florida Department of Agriculture and Consumer Services rejected about 4134 applications for permits as of July 1, 2022, for ineligibility.
However, the new legislation will not change who qualifies to carry a firearm, and criminal background checks will still be required for gun buyers.
According to a CNN report, Florida issued more than 2.6 million permits to carry concealed weapons as of February.
Rep. Chuck Brannan stated that citizens should be able to conceal their firearms without "government interference or local preference."
"In the state of Florida, government bureaucracy will no longer stand between law-abiding Floridians and their freedom to exercise their Second Amendment rights," Brannan said in a statement. "This bill recognizes that, while the government has a duty to protect its citizens, its citizens have a right to protect themselves," Brannan said.
In contrast, Gun Owners of America of Florida Director Luis Valdes said, "The title 'institutional carry' for this bill is a lie".
Critics of the bill openly opposed giving more gun rights to the public, calling the new legislation "dangerous" and speaking out about its passage in the wake of the Nashville school shooting that killed three 9-year-olds and three adults.