News
GOP divided as government shutdown looms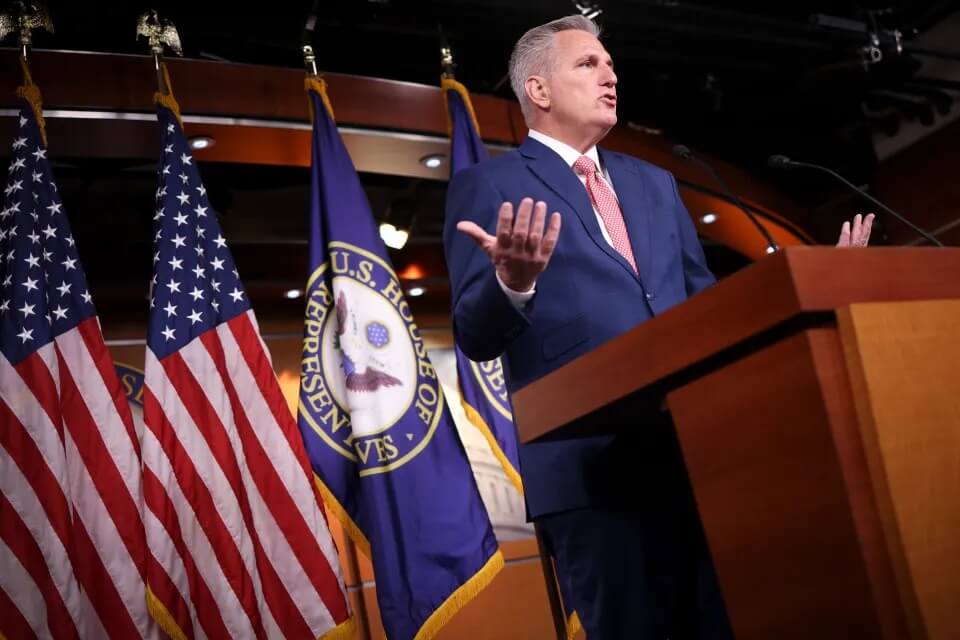 House Republicans exited a closed-door conference meeting on Friday night, visibly frustrated and without a clear strategy to prevent an impending government shutdown.
Government funding is set to expire by the end of today. It appears increasingly unlikely that House and Senate lawmakers will strike a deal by midnight, which would result in the suspension of nonessential government programs and the furlough of thousands of federal employees.
"The problem is, the holdouts aren't offering any other options. The holdouts say, why don't we have a shutdown and [work on the appropriations process] as if the messy democracy that makes the appropriations process difficult in the first place is going to magically resolve itself," Rep. Dan Crenshaw, R-Texas, commented as he left the meeting. "It's a democracy, it's tough. And there's no acknowledgment of that."
During the meeting, tensions flared as Republicans pointed fingers over who should bear the blame for the current stalemate.
House GOP Tensions Rise Hours Before Likely Government Shutdown
Rep. Bob Good, R-Va., specifically criticized moderate Republicans and rural district conservatives for derailing one of the four appropriations bills the House voted on Thursday night.
One of those conservatives, Rep. Randy Feenstra, R-Iowa, reportedly retorted, "That's bulls— and you know it," emphasizing his point multiple times.
Good later expressed his dissatisfaction with the meeting's outcome, stating, "What we heard was total capitulation" by Speaker Kevin McCarthy, R-Calif. "I think the Speaker has basically given in to the Senate."
Earlier on Friday, 21 staunch Republican members sided with Democrats to reject the House GOP's temporary spending measure, known as a continuing resolution (CR). This bill aimed to reduce funding to fiscal 2022 levels while incorporating elements from the House GOP border security bill.
However, McCarthy cautioned members that their failure to unite might compel the GOP-led House to consider a CR spearheaded by Sen. Majority Leader Chuck Schumer, D-N.Y. This proposal would largely extend the current year's funding and allocate additional funds for Ukraine aid and U.S. disaster relief.
Several members proposed an alternative: a CR reflecting the House GOP's priorities but limited to a 14-day duration.
"We'd look at the calendar and consider, can we do it in 14 days… to ensure that we can work through these bills," Republican Study Committee Chair Kevin Hern, R-Okla., shared with reporters on Friday evening.
Rep. Andy Barr, R-Ky., a member of the GOP whip team, confirmed that the conference was gauging support for the 14-day bill, noting, "That's happening right now."
Freshman Rep. Andy Ogles, R-Tenn., suggested a seven-day CR, explaining, "I think we can propose a seven-day [CR] with some cuts, secure the border. And then we keep reauthorizing that in seven-day increments until we get done."
House GOP lawmakers are scheduled to convene this morning to potentially discuss the next steps.
Legislators have been advised to be ready for votes on Saturday, though none could definitively state what they would be voting on.
With information from Fox News