News
Grant Wahl, one of the best-known soccer journalists in the US, dies while covering a match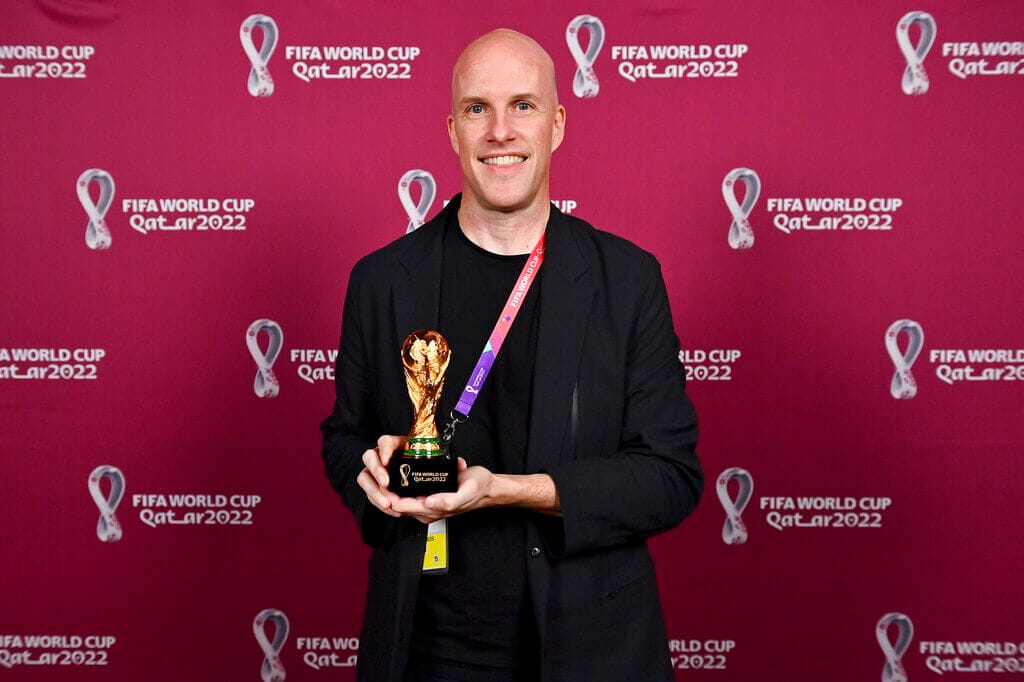 Grant Wahl, one of the best-known soccer journalists in the United States, died early Saturday morning in Qatar while covering the World Cup match between Argentina and the Netherlands.
US media colleagues sitting near him said Wahl, 49, leaned back in his seat in the press box at the Lusail Iconic Stadium during extra time, prompting emergency services to be called.
Wahl caused controversy at the World Cup because he wore a rainbow jersey in support of LGBTQ rights in the United States' opening World Cup match against Wales on November 21.
As he wrote then, security denied him entry and told him to take off his shirt. Homosexuality is criminalized in Qatar, a conservative Muslim nation.
Wahl wrote that he was detained for 25 minutes at the Ahmed Bin Ali Stadium in Al Rayyan and then released by a security commander. Then he said that FIFA apologized to him.
What happened
Emergency services workers responded very quickly, reporters said, and were later told Wahl had died.
Wahl tweeted Wednesday that he had celebrated his birthday that day.
The reporter was covering his eighth World Cup. He wrote on his website Monday that he had visited a medical clinic while in Qatar.
"My body finally collapsed on top of me. Three weeks of little sleep, high stress, and a lot of work can do that," he wrote.
"What had been a cold for the past 10 days turned into something more severe the night of the USA vs. Netherlands game, and I could feel my upper chest take on a new level of pressure and discomfort," he added. .
Wahl wrote that he tested negative for covid-19 and sought treatment for his symptoms.
"Today I went to the medical clinic in the main media center and they told me that I probably had bronchitis. I've been given a course of antibiotics and strong cough syrup, and I'm already feeling a little better just a few hours later. But still: Not good," he wrote.
US State Department spokesman Ned Price tweeted late Friday: "We are deeply saddened to learn of the death of Grant Wahl and send our condolences to his family, with whom we have been in close communication. We are engaged with senior Qatari officials to ensure that his family's wishes are carried out as quickly as possible."
Wahl graduated from Princeton in 1996 and worked for Sports Illustrated from 1996 to 2021, known primarily for its coverage of college football and basketball. He then launched his own website.
Wahl also worked for Fox Sports from 2012 to 2019.