News
Israel at war after massive Hamas incursion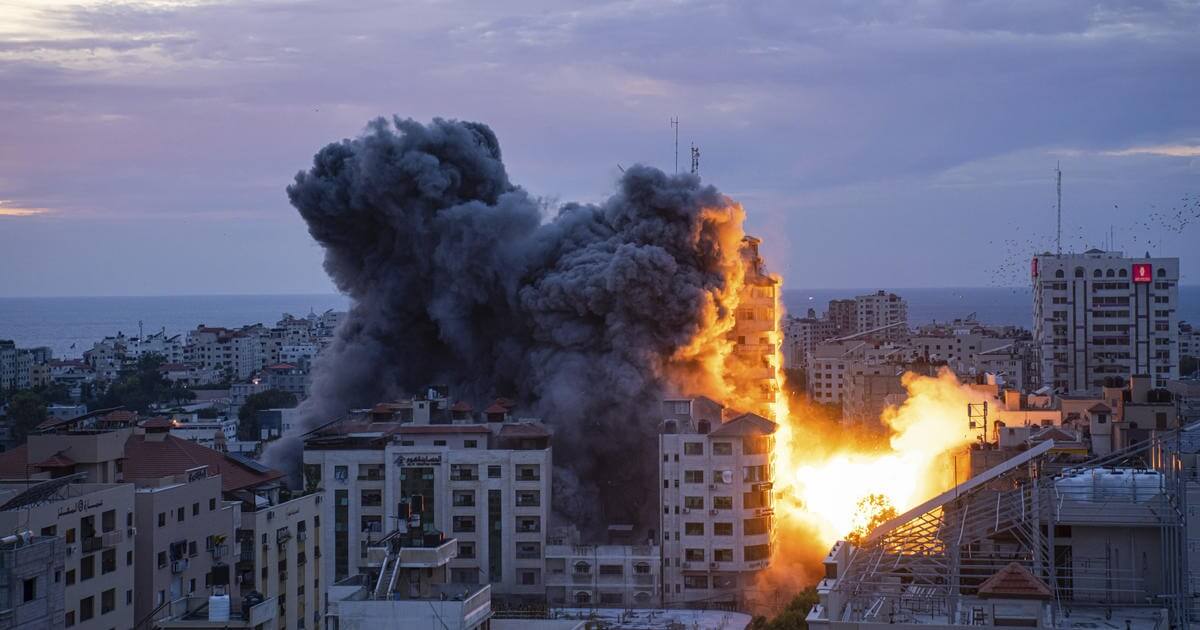 On early Saturday, the ruling militant group Hamas in the Gaza Strip orchestrated an unprecedented multi-front attack on Israel, launching thousands of rockets as dozens of Hamas fighters infiltrated the heavily fortified border in several locations by air, land, and sea, catching the nation off-guard on a major holiday.
The incursion in southern Israel has left a death toll of 200, as per Zaka, Israel's national rescue service, marking it the deadliest attack in Israel in decades. Zaka also reported 1,100 injured in the surprise attack on Saturday.
The Palestinian Health Ministry in Gaza reported injuries among "many citizens" without providing numbers, while mosques broadcasted mourning prayers for the killed militants.
Unprecedented Hamas Attack in Israel Claims At Least 200 Lives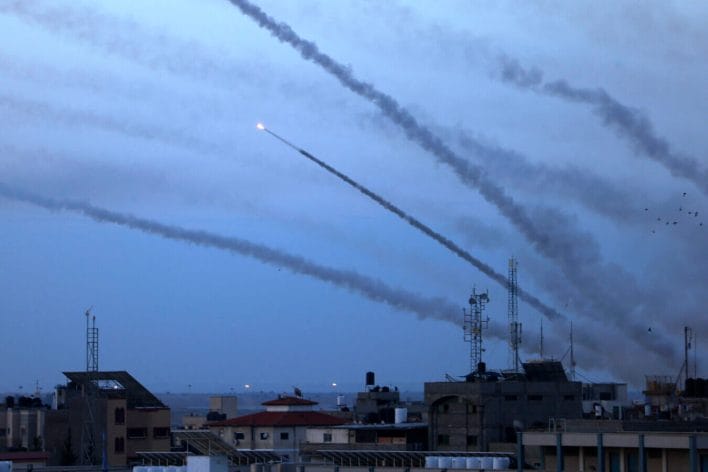 On Saturday, the Israeli military confirmed that Hamas militants are holding Israeli civilians and soldiers hostage in Gaza, marking a major escalation in the fighting.
Six hours post the invasion's onset, Hamas militants were still engaging in gun battles within several Israeli communities, showcasing a surprising show of strength that shocked the country.
"We are at war," Israeli Prime Minister Benjamin Netanyahu stated in a televised address, declaring a mass mobilization of the country's army reserves. "Not an 'operation,' not a 'round,' but at war."
The attack commenced with an early-dawn rocket barrage lasting nearly half an hour, with thousands of rockets launched from inside Gaza, some reaching as far as Tel Aviv, causing widespread damage. Following this, an invasion by Hamas militants who had infiltrated Israel in at least seven locations.
The fighters sneaked across the separation fence, even invading Israel through the air with paragliders and by sea, as per the army, storming the streets of nearby border towns, setting Israeli tanks ablaze as they went.
In the kibbutz of Nahal Oz, terrified residents recounted hearing constant gunfire reverberating off the buildings as firefights continued even hours after the initial attack.
Social media was flooded with videos of Hamas fighters parading what seemed to be stolen Israeli military vehicles through the streets, and at least one dead Israeli soldier within Gaza being dragged and trampled by an enraged crowd of Palestinians shouting "God is Great."
In a televised address, Israeli Defense Minister Yoav Gallant warned that Hamas had made "a grave mistake" and assured that "the state of Israel will win this war."
This escalation follows weeks of heightened tensions along Israel's volatile border with Gaza, and intense fighting in the Israeli-occupied West Bank.
It also comes during a delicate period for Netanyahu's far-right government, with hundreds of soldiers in the military reserves either withdrawing from training sessions or vowing not to report for duty over the government's deeply divisive plan to weaken the Supreme Court.
On Saturday, U.S. leaders pledged support for Israel. Adrienne Watson, a spokesperson for the National Security Council, condemned the attacks in a statement, stating:
"The United States unequivocally condemns the unprovoked attacks by Hamas terrorists against Israeli civilians. There is never any justification for terrorism."
The infiltration of fighters into southern Israel denoted a major accomplishment — and escalation — by Hamas that forced millions of Israelis to hunker down in safe rooms, sheltering from rocket explosions and ongoing gun battles with Hamas fighters.
Cities and towns were emptied as the military closed roads near Gaza. Israel's rescue service and the Palestinian Health Ministry in Gaza appealed to the public to donate blood.
With information from CBS News