News
López Obrador rules out conflict with the US over energy consultation with Blinken's visit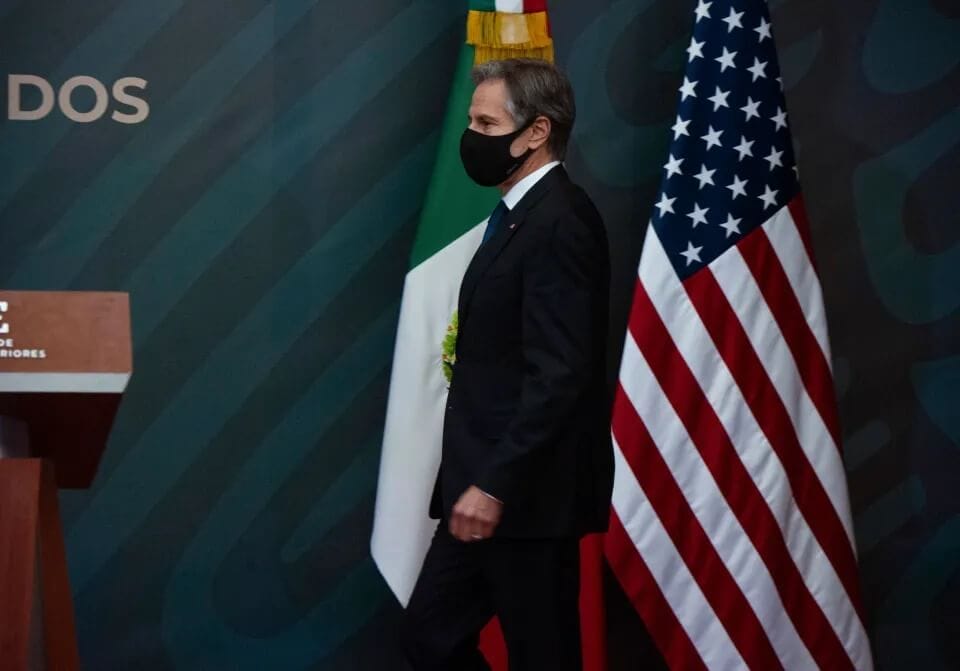 The president of Mexico, Andrés Manuel López Obrador, ruled out that there may be a "lawsuit" with the United States before the visit of the US Secretary of State, Antony Blinken, due to the energy consultation plan that Washington initiated due to Mexico's nationalist policy.
"There can be no lawsuit because we have agreements that are beneficial for both nations, it is no longer the time before that foreign governments could retaliate, even, in the extreme, invade us," Obrador said in his customary morning press conference.
The president confirmed that said meeting with Blinken will take place at the National Palace, and they will be accompanied by the Secretary of Commerce, Gina Raimondo, to lead the High-Level Economic Dialogue (DEAN) with the Mexican Foreign Minister, Marcelo Ebrard, and the Secretary of Economy, Tatiana Clouthier.
México no se vende, México es de los mexicanos, de nuestra generación y de los que vienen. Conferencia matutina https://t.co/vW5YK7xrTu

— Andrés Manuel (@lopezobrador_) September 12, 2022
It was known in recent days that the head of US diplomacy will be accompanied by the commercial vice representative Jayme White, the undersecretary of Energy and Environment, José Fernández, among other officials.
The Mexican president assured that this meeting with Blinken will be independent of the economic issue, so so far it is uncertain whether he will address the issue of the energy consultation that Washington began last July within the Treaty between Mexico, the United States and Canada (T-MEC), in force since 2020.
"If it comes out, it will be treated, there has been a good response from President (Joe) Biden. He sent me a letter with the purpose that we maintain relations, that the relationship of respect is maintained, that our economies continue to be integrated with respect for sovereignty", he pointed out.
López Obrador said that despite the fact that there is no fully defined agenda, he is pleased with the visit of the US representative.
"This is a visit that he pays us here at the Palace and we will be able to talk, if there is an opportunity, if there are conditions, if the circumstances arise, then we will be able to discuss issues," he emphasized.