News
Maine shooting claims 18 lives, city on high alert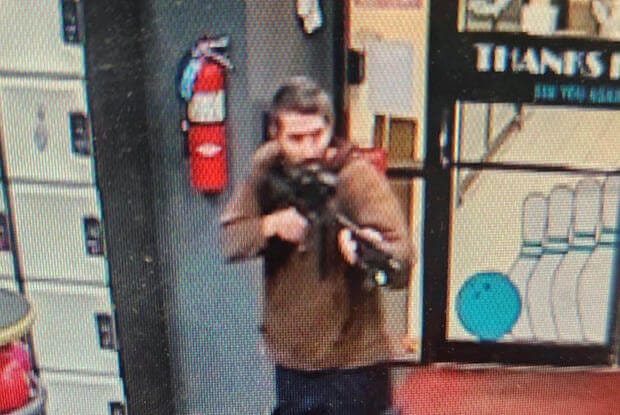 The quiet town of Lewiston, Maine was rocked on Wednesday night as a violent mass shooting unfolded, leaving at least 18 people dead and 13 others injured, as reported by Maine Governor Janet Mills.
The grim situation has left the community in shock and authorities in a tireless hunt for the perpetrator.
The suspect, identified as 40-year-old Robert Card, remains at large, sparking a widespread manhunt. According to Maine Public Safety Commissioner Mike Sauschuck, Card is considered armed and dangerous.
Mass Shooting in Lewiston, Maine: 18 Dead and Suspect Hunt
The tragedy commenced at Sparetime Recreation, a local bowling alley, where seven individuals were found dead from gunshot wounds. Shortly after, more gunfire was reported at Schemengees Bar and Grille, a few miles away, claiming eight more lives. Three additional victims succumbed to their injuries at local hospitals.
Local authorities received the first emergency call around 6:56 p.m. EDT, triggering a swift response from the Lewiston and surrounding area police departments. Colonel William Ross described the unfolding scenario as a "very fluid and dangerous scene" for responding officers.
A law enforcement bulletin from Maine revealed that Card had served in the U.S. Army Reserve and had reported mental health issues recently.
Notably, he had threatened to execute a shooting at a National Guard base in Saco, Maine, escalating concerns about his mental state and potential danger.
In the quest to locate the suspect, a "vehicle of interest" was recovered in Lisbon, Maine, and authorities have extended shelter-in-place advisories to nearby towns, including Bowdoin and Auburn. Residents are urged to stay indoors and report any suspicious activity.
The federal response has been prompt. President Biden, after being briefed on the situation, reached out to various representatives and senators from Maine, offering full federal support. It was confirmed that the FBI and the Department of Homeland Security are responding to the incident.
Local hospitals are on high alert, prepared to receive and treat more victims if necessary. Maine Medical Center in Portland has created capacity in its operating rooms and critical care units in anticipation of more patient transfers.
The calamity has led to a mass closure of schools in the region as the search for the suspect continues. The affected and the broader community are grappling with the magnitude of the violence, which has left an indelible mark on the peaceful town of Lewiston.
Governor Mills and other state leaders continue to closely monitor the situation, reiterating the importance of following local authorities' instructions as the hunt for the suspect continues. This incident marks one of the darkest days in recent Maine history, a state where homicides are relatively rare, tallying a total of 16 to 29 each year since 2012.
With information from CBS News