News
Maine Shooting Suspect Found Dead after Manhunt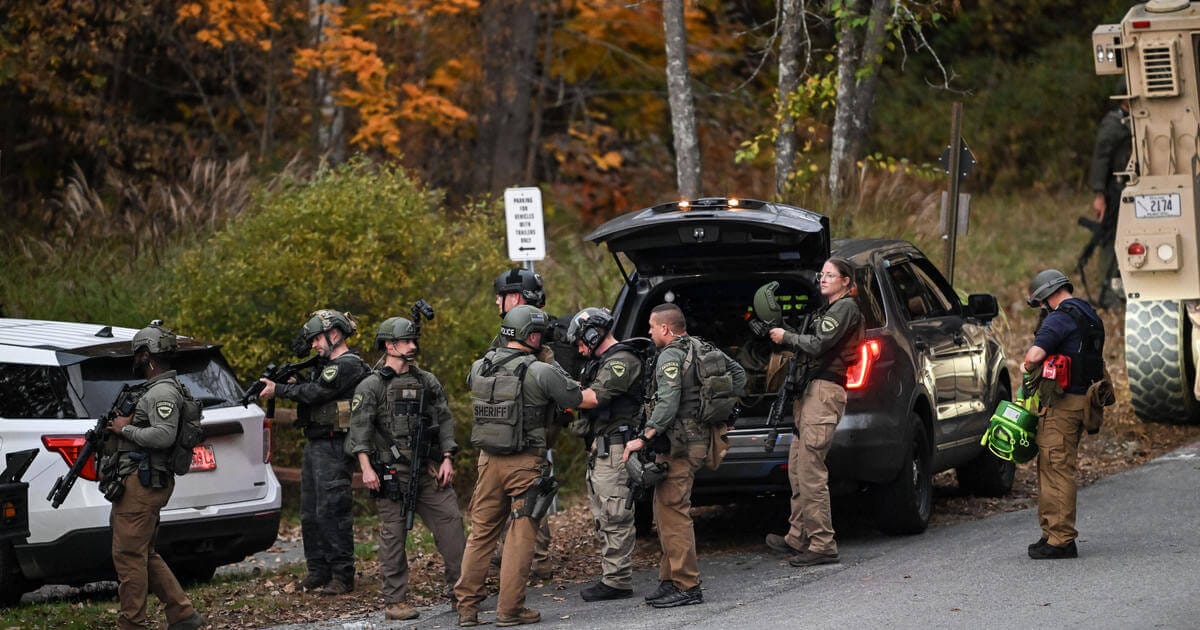 The intense two-day search for the suspect in the mass shooting that claimed 18 lives in Lewiston, Maine, came to an end on Friday as authorities confirmed that 40-year-old Robert Card was found dead near a recycling plant in the Lisbon area.
He died of a self-inflicted gunshot wound, as reported by Mike Sauschuck, the commissioner of the Maine Department of Public Safety, during a press conference on Friday night.
The body was located around 7:45 p.m. local time near the Androscoggin River in Lisbon, about 8 miles southwest of Lewiston. Earlier, Card's vehicle, a white Subaru Outback, had been found abandoned near a boat launch on the river.
Maine Governor Janet Mills informed President Biden about the suspect's death and expressed relief that Card no longer posed a threat. In a statement late Friday night, President Biden described the events as "a tragic two days" and reiterated his call for concrete action against gun violence, stating, "Americans should not have to live like this."
Robert Card, Maine mass shooting suspect, found dead
Operations to locate Card involved hundreds of state, local, and federal agents since the shootings on Wednesday night.
On Thursday night, police surrounded a house in Bowdoin, the suspect's hometown, although the search in that area proved fruitless. On Friday, divers conducted underwater searches near the location where the abandoned vehicle was found.
A weapon was recovered from the suspect's vehicle, which was legally purchased. Authorities also secured Card's cellphone, hoping to find insights into his motive for the shootings by examining his online activity.
The spree began a little before 7 p.m. on Wednesday at a bowling alley and continued at a bar and grill, resulting in 18 deaths and leaving several communities under shelter-in-place warnings, with schools canceled and residents advised to stay indoors.
Card, a member of the U.S. Army Reserve, had recently reported experiencing mental health issues, including hearing voices and threatening to shoot up a military base. He was committed to a mental health facility in July after beginning to "behave erratically."
The investigation is also looking into whether the suspect may have been targeting a specific individual, believed to be a current or former girlfriend, although it was unclear if she was at either of the two attacked locations.
The victims, aged between 14 and 76, included a bar manager who tried to stop the gunman, a bowling instructor teaching kids, and several participants in a cornhole tournament for deaf athletes.
In a statement, Attorney General Merrick Garland acknowledged that while they were grateful the suspect no longer posed a threat, nothing could bring back the lives lost or undo the terror inflicted. Maine Senator Susan Collins thanked the "brave first responders" for their dedication in the search for the suspect.
With information from CBS News