News
Mississippi water crisis worsens and runs out of bottled water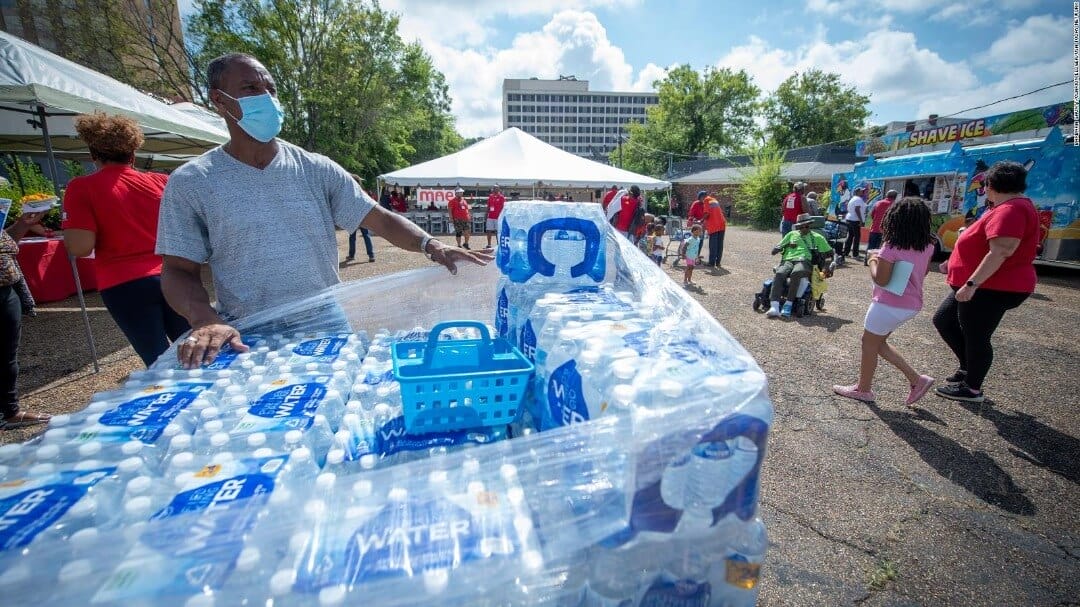 Recent torrential rains, coupled with years of water system problems, have resulted in a crisis in Jackson, Mississippi, where the city doesn't have enough water to fight fires, flush toilets or even distribute it to residents who need it.
Jackson's main water treatment facility began failing Monday, according to Gov. Tate Reeves. The National Guard has been called in to help distribute bottled water while crews work to get the treatment plant back up and running, state officials said.
Mississippi water crisis worsens and runs out of bottled water
But the distribution itself proved unsustainable. Residents of all ages were seen waiting in lines more than a mile long at Hawkins Field airport for at least two hours on Tuesday for just a case of bottled water. The event was supposed to last three hours, but it barely lasted two, as people were eventually turned away when all 700 cases of water ran out.
"I keep saying we're going to be the next Michigan," said Jeraldine Watts, 86, who was able to get water at a grocery store Monday night. "And it looks like that's exactly what we're headed for."
Jackson Mayor Chokwe Antar Lumumba told CNN's Pamela Brown that the city is working on creating more water distribution events. The Mississippi Emergency Management Agency (MEMA) will provide about 30 tanker trucks to help supplement city events, the mayor said.
"MEMA assured me that they will complement those places with around 28 tanker trucks distributed in various points of the city," Lumumba told CNN.
Explanations for the Jackson system failure are complicated: Damage this summer to pumps at the main water treatment facility made failure increasingly likely as the summer progressed, the governor said; and the flooding of the Pearl River after heavy rains last week affected treatment processes and thus the amount of piped water the system can provide, Lumumba said.
This week's problems come as the water system has been plagued with problems for years and the city is already under a boil water advisory since late July for what the state called a water quality problem.
The state is "increasing our resources for the city's water treatment facility and beginning emergency maintenance, repairs and upgrades," Governor Reeves said, adding, "We will do everything in our power to restore the pressure of the water and get the water to flow back to the people of Jackson.
Water for those in the state's most populous city would have to be provided "for an unknown period of time," Reeves said.
The water shortage is expected to last "for the next few days," according to the mayor's office.
Lumumba also announced Monday that the city's director of public works, a position that oversees water treatment facilities, has been reassigned. Instead, Marlin King will serve as deputy director and Jordan Hillman, the city's director of planning and development, will serve as interim director of public works, according to Melissa Payne, a spokeswoman for the mayor.