News
Ukrainian President Set to Meet Biden in Washington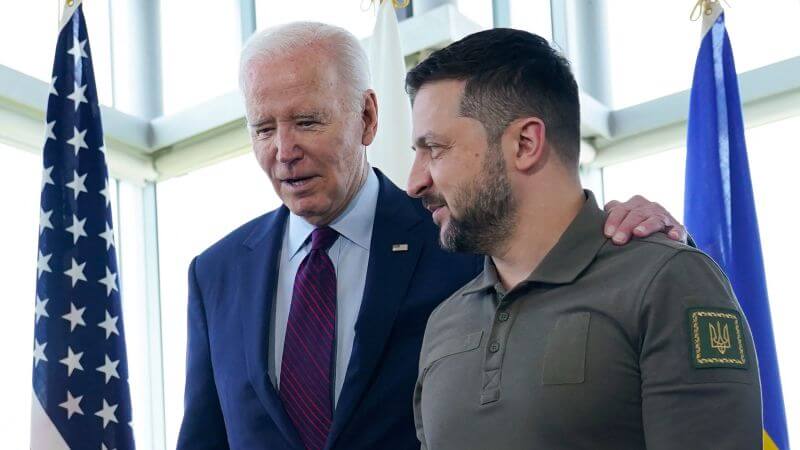 Ukrainian President Volodymyr Zelensky is reportedly gearing up for a meeting with President Biden in Washington, D.C. next week, as per multiple sources.
Zelensky is scheduled to attend the United Nations General Assembly in New York City the following Wednesday for the organization's annual gathering.
After his NYC visit, several news outlets have indicated that he will head to D.C. to meet with Biden and other Capitol Hill lawmakers, based on insiders familiar with Zelensky's itinerary.
Zelensky and Biden: Upcoming Encounter in the U.S. Capital
The Washington Post has reported that Zelensky's D.C. trip is tentatively set for Thursday, Sept. 21.
He had previously visited the nation's capital last December, where he had a meeting with Biden and addressed a joint session of Congress. Since that visit, support for ongoing aid to Ukraine has seen a decline among a few Republican representatives, even as the White House continues its commitment to assist Ukraine.
Zelensky's anticipated visit follows closely on the heels of Secretary of State Antony Blinken's trip to Kyiv just last week. During that visit, Blinken announced an additional $1 billion in U.S. aid for Ukraine, aimed at bolstering the country's defenses against the Russian incursion.
This aid package is set to encompass air support and other vital resources, which, according to Blinken, will "build a force for the future, a military force of the future, that is capable of deterring future aggression, and if necessary, defending and defeating it."