Technology
WhatsApp data can now be transferred from Android to iPhone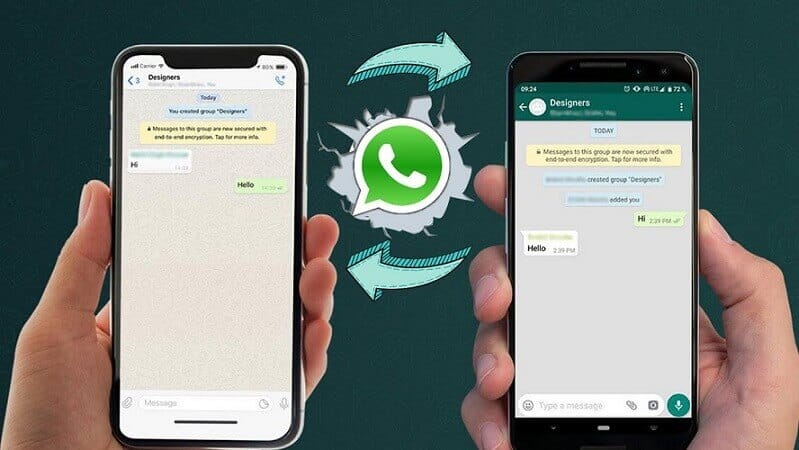 Migration capabilities include messages, photos, and videos; in this last version WhatsApp data can now be transferred from Android to iPhone.
Data from WhatsApp accounts, including messages, photos and videos, can now be transferred when a user exchanges their Android phone for an iPhone running iOS.
As reported by Apple, from this Tuesday and in a test version (known as Beta), all the information related to this popular instant messaging application can already be transferred, something that, according to the company with the bitten apple, had been one of the main complaints from users.
WhatsApp data can now be transferred from Android to iPhone
The firm from Cupertino (California, USA) did not specify for the moment the date on which this option will be available to the general public, beyond those who access the trial version.
The way to transfer WhatsApp data will be the same as for the rest of the programs when a user goes from using an Android phone to one operated with iOS, and it will be the system itself that suggests data migration.
Read: How to reset our iPhone lock code easily and quickly
From Apple they ensured that the information is packaged securely so that not even the company itself can access it, and clarified that despite the fact that most information will pass from one device to another, there will be exceptions with some sensitive data such as those related to payments. .
When a user migrates his WhatsApp data from Android to iOS and activates his account on the iPhone, it will no longer be active on the old device.
According to the latest data, WhatsApp (owned by Meta, the parent company of Facebook and Instagram) has more than 2,000 million users in the world, which makes it the most used instant messaging application.
If you like this article about WhatsApp data can now be transferred from Android to iPhone, you can continue reading and also follow us on our social networks on Instagram, Facebook and Twitter.