Technology
X takes action against terrorist content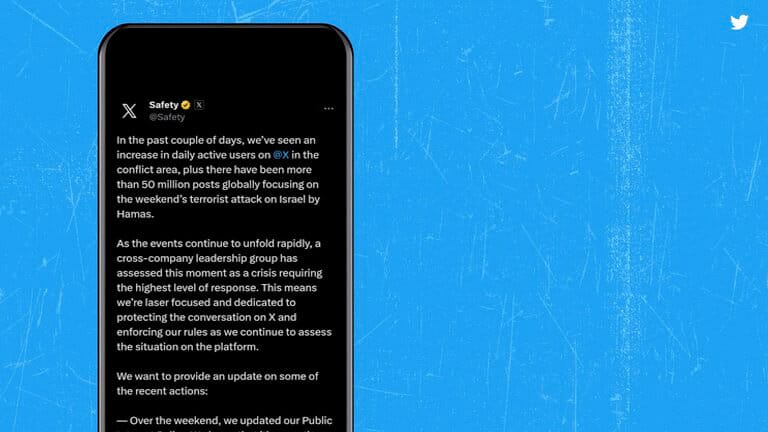 Social media platform X (formerly known as Twitter) has announced the removal of accounts affiliated with the Palestinian terror group Hamas, in an effort to curb the spread of "terrorist content" online.
X's safety account reported late on Monday that posts from daily active users in Israel have surged since Hamas launched a surprise attack on the country over the weekend. Users also shared more than 50 million posts related to the attack, as stated by X.
Some of these posts mischaracterized video footage or showcased graphic images, contributing to the spread of misinformation on X and elsewhere across the internet.
X removes Hamas-linked accounts following shock attack
Under its "Violent and Hateful Entities Policy," X stated it will remove newly created Hamas-affiliated accounts and take other steps to halt the proliferation of what it termed as terrorist content on the platform.
These actions encompass addressing and removing certain posts that include graphic media as well as violent and hate speech.
X also mentioned it is monitoring the platform for antisemitic speech.
In the past couple of days, we've seen an increase in daily active users on @X in the conflict area, plus there have been more than 50 million posts globally focusing on the weekend's terrorist attack on Israel by Hamas.

As the events continue to unfold rapidly, a cross-company…

— Safety (@Safety) October 10, 2023
Some of the posts under scrutiny, violating X's policies, include old video footage falsely claiming to show images from Hamas' current attack. X flagged such posts as content being "presented out of context."
An increase in hate speech on the service was observed after X owner Elon Musk laid off content moderators, studies have shown.
Dina Sadek, a Middle East research fellow at the Atlantic Council's Digital Forensic Research Lab, told CBS MoneyWatch that "there is a ton of misinformation about how this operation came to be and what parties were involved," referring to the Hamas attack.
Sadek also expressed concern that violent, hateful, and inaccurate posts could "potentially fuel hate speech and incite further violence."
Israel reported the surprise attack resulted in at least 900 deaths and around 2,500 more injured. As of Tuesday morning, Israeli airstrikes on Hamas-run Gaza following the assault had killed 765 people and wounded 4,000 more, according to health officials in the region.
With information from CBS News